Tretinoin cream is a widely known medication used in skin care. It is a vitamin A derivative of retinoid. In the use of tretinoin for acne care, the cream reduces the severity and amount of pimples and quickens the healing of any pimples that occur. Dermatologists also use it to treat fine wrinkles and skin discoloration on the face.
It is available in various strengths depending on the severity of the acne. In this article, we are going to show you how to use the cream and what precautions to take.Read on to discover if your skin care needs may benefit from the use of this product.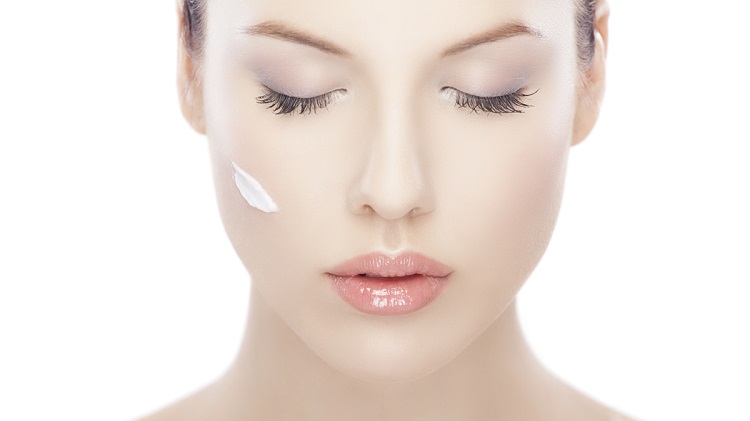 How to Use Tretinoin Cream
While it is in an individual's best interest to follow their doctor's or pharmacist's instructions on how to use tretinoin, the following steps is the typical procedure for applying tretinoin cream:
1. Wash hands.
2. Clean the skin with a soapless or mild cleanser face cleaner. Pat face dry.
3. Wait 20 to 30 minutes.
4. Place a pea-sized amount of cream on the fingertips to spread a thin layer over the face. You can use a cotton swab or gauze pad.
It is typically recommended to apply the cream on the face at bedtime, and it must be used regularly for results to show. Increasing the applications or using a larger amount does not cause increased benefits, and may cause more harm than help.
A consistent cleaning regimen is key in skin maintenance when using tretinoin cream. Regular removal of flaking or dead skin is key due to the increased amount of this occurrence when using this product. You can use a washcloth or face cloth to gently achieve this. A mild, unscented face wash should only be used to prevent further irritation, and an overnight moisturizer applied over the tretinoin battles the irritation and dryness tretinoin cream often causes.
Tretinoin cream is a topical cream; it should not be applied to skin inside the mouth or nose, nor should be applied to cut, scraped or sunburned skin. The eyes should be carefully avoided during application; the eye should be flushed with a large amount of water if tretinoin cream accidentally enters the eye, and a doctor should be called if irritation occurs.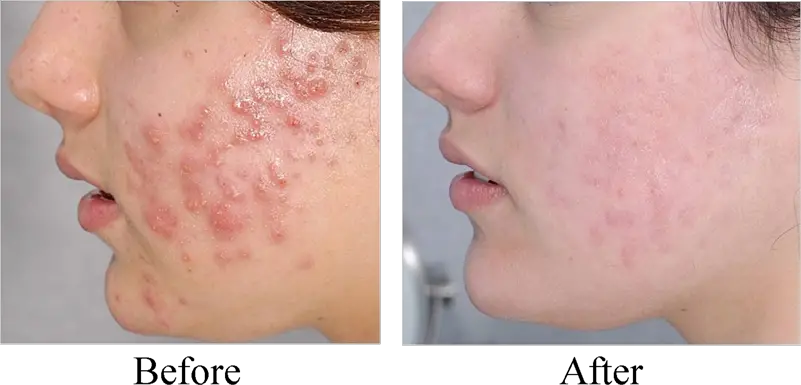 Tretinoin Cream Contraindications
Stinging or warmth may occur immediately after the application of tretinoin cream. The first two to four weeks of application may cause mild occurrences such as redness, scaling, itching, and dryness, and since the medication is working on pimples under the skin, the appearance of pimples may become more prominent. These side effects should lessen after four weeks of use.
Serious side effects such as skin discoloration, blistering, swelling, severe burning, conjunctivitis, and blistering may also occur, which requires doctor notification.
Serious allergic reactions are rare. Nonetheless, if symptoms such as trouble breathing, rashes on the face and inside of the mouth, and dizziness occur, you should seek medical attention immediately.
In the case of side effects that worsen or do not decrease, a doctor may reduce the frequency of application, modify the strength, or discontinue use of tretinoin cream.
Tretinoin Cream Precautions
There are steps to take to avoid or reduce the severity of side effects caused by tretinoin cream. The first step in proper care for taking tretinoin cream is for one to inform a doctor or pharmacist if there are any allergies to vitamin A-based drugs or retinoids as well as any other allergies. You should share your complete medical history with your doctor, especially the presence of eczema.
Hair removal procedures such as waxing, electrolysis, and chemical depilatories should not be used on areas treated by tretinoin. You should avoid tanning procedures such as sunlamps, tanning booths, and sun exposure when using this medication.
When treating your skin with tretinoin cream, extreme weather may irritate it. Always use sunscreen and protective clothing daily on cold and hot days.
Skin that has been recently been treated with products containing salicylic acid, sulfur, or resorcinol should be dealt with carefully. Any results from a product containing these components may adversely interact with tretinoin cream.
Pregnant women or women who may become pregnant should not handle this medication to prevent unwanted situations that could occur from the product absorbing into the skin. Breastfeeding women should consult their doctor before using tretinoin cream.
You will need a doctor consultation to determine if any medications that you are currently taking may interact poorly with tretinoin cream. You should take into consideration prescription, non-prescription, and herbal-based medications.
Using benzoyl peroxide on the skin while using tretinoin cream can decrease effectiveness and cause irritation. The following products may also cause an undesired effect with combined interaction:
 Products containing menthol, alcohol, or lime such as shaving lotions, astringents, and toners.
 Products containing alpha hydroxy acid.
Soaps and cosmetics that cause severe drying.
Hair perming products.
 Certain medicated face cleansers and soaps.
 Products containing components such as hydrochlorothiazide, thiazide water pills, and ciprofloxacin that increase sun sensitivity.
Pros and Cons of Using Tretinoin
Tretinoin cream treats congested and clog pores and pimples. It reduces the growth of acne and treats acne already present. It is effective for both noninflammatory and inflammatory acne.
Tretinoin cream also treats hyperpigmentation such as liver spots and melasma by reducing melanin production.
Tretinoin cream also treats the adverse effects of prolonged sun exposure (photo damage). It does so by enhancing the production of hyaluronic acid in the skin and hydrates skin attacked by UV rays.
Tretinoin cream also increases collagen production, tightens the skin, and reduces fine lines and wrinkles to provide a youthful appearance after regular and continuous use.

If a doctor has prescribed tretinoin cream for you, it is because the benefits outweigh the side effects in your case. You and your doctor should use teamwork to ensure that your prescription features the best procedures and medication strength.
Not only does tretinoin cream reduce unsightly and painful acne, it also provides short term and long term beauty benefits. Adverse reactions are rare, and with the special care that most medications require, you can enjoy its multiple benefits. Share your experiences/concerns with using tretinoin cream with us!