Unfortunately, a lot of people who have had serious acne problems also have to deal with acne scars once the actual pimples have disappeared. The scars can be quite visible depending on how severe the acne was, and a lot of people struggle with trying to cover them up as best as possible. If you are one of those people, you should know that there are things you can do in order to at least partially (if not completely) remove acne scars. From home remedies, to creams, laser treatments, microdermabrasion, and so on. Today, we are going to explore each option and tell you how to remove acne scars depending on your preference.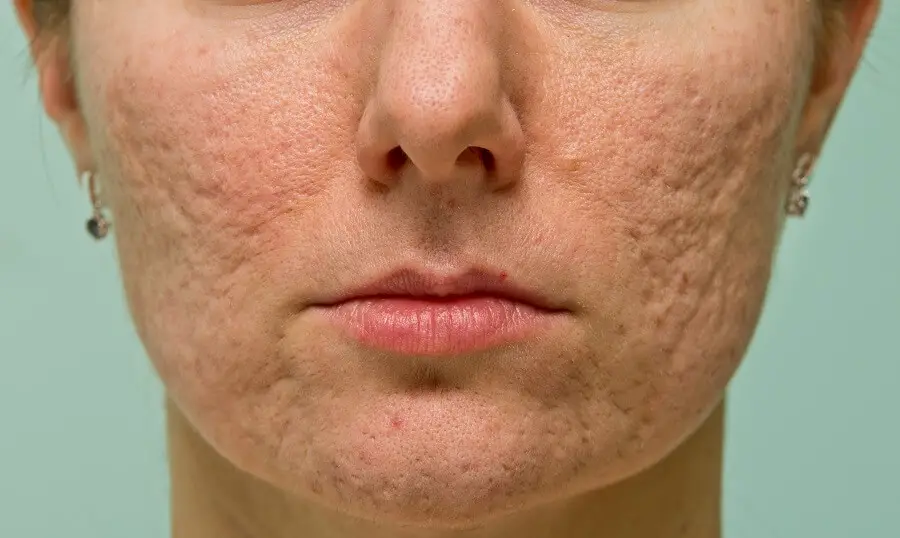 How to Remove Acne Scars at Home
A lot of people trust home remedies much more than creams that you can find on the market or laser treatments. Also, many people don't really afford to spend a lot of money on treating their acne scars. That is why we decided to start our guide with home remedies for acne scars.
Lemon Juice
We all know that lemon juice has bleaching properties. Which is why it can be really effective when it comes to fading your acne scars and lightening your skin. It can also provide your complexion with a boost to heal faster. All you have to do is squeeze the juice out of a lemon into a bowl. It is up to you if you want to mix it with water or not. If you have sensitive skin, the lemon juice will hurt it, so it would be better to combine it with an equal amount of water.
Then, take a cotton ball and apply this solution to your skin, but only on areas where you have scars. After you've allowed it to dry, rinse using cold water and then moisturize your skin. Moisturization is really important because lemon juice can dry your skin. Also, remember to protect your skin from the sun by using an SPF cream. Other than that, you can do this ritual every three days.
Honey
When it comes to using honey for acne scars, we recommend the unprocessed one. You can find raw honey in stores that sell natural products or at farmers' markets. Honey has antibacterial properties, which means it is really effective when it comes to soothing the skin, and reducing marks and inflammation. You can simply use your hands or a cotton swab and apply it on your scars.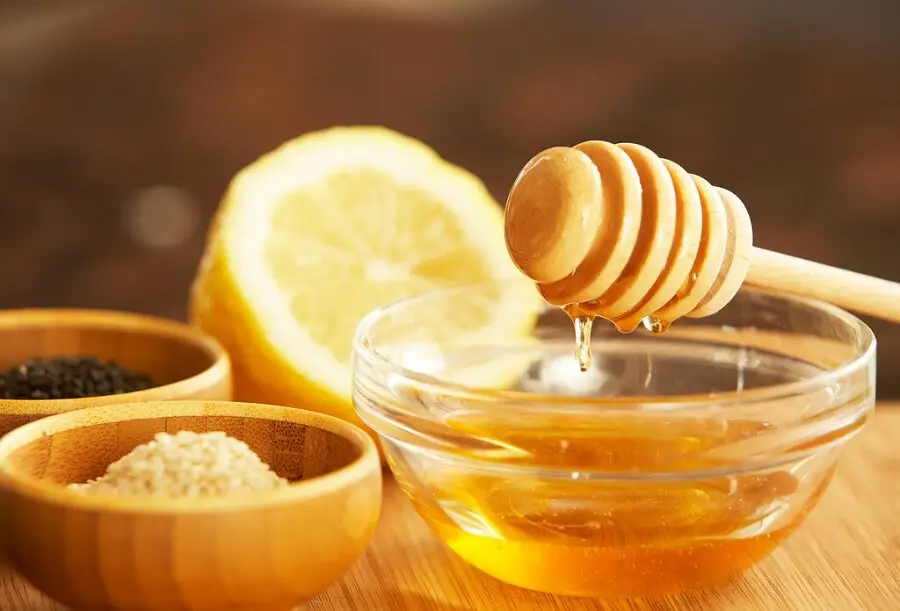 It is a great option if you have sensitive skin, since unlike lemon juice, honey does not irritate the skin. Even more so, it will keep it hydrated. That is why you can use it as many times as you want. If you are also interested in cleaning your pores in the process, you can mix some honey with ground cinnamon.
Aloe Vera
The almost magical properties of aloe vera recommend it for a lot of treatments, and fighting acne scars is one of them. As in the case of honey, aloe vera is gentle with your skin, and its sap is soothing and moisturizing. It helps fade scars left by acne and you don't even have to wash it off your face. Even though you can find aloe vera products everywhere, we recommend buying an actual plant and then breaking the leaves apart to get to the sap.
Baking Soda
Baking soda is great for exfoliating your skin, which will make acne scars look less intense. It also helps your scars heal in time. So just make a paste from a teaspoon of baking soda and two teaspoons of water and rub it on the affected area in a circular fashion. Do this for about two minutes and then rinse off your skin using warm water. Don't forget to also moisturize after and repeat this treatment a couple of times a week.
Coconut Oil
The benefits of coconut oil are something that you wouldn't want to miss out on. Apart from being a great moisturizer, it is also able to heal your skin. You can find virgin coconut oil in a solid form in stores that sell natural products. We recommend you scoop a quarter of a teaspoon into your hand. You will notice how it immediately starts to melt because of the temperature of your body. Then, simply massage it onto your scars until it completely soaks in. As was the case with aloe vera, you don't have to wash off your face after you do this. Allow coconut oil to work its magic for as much as you can.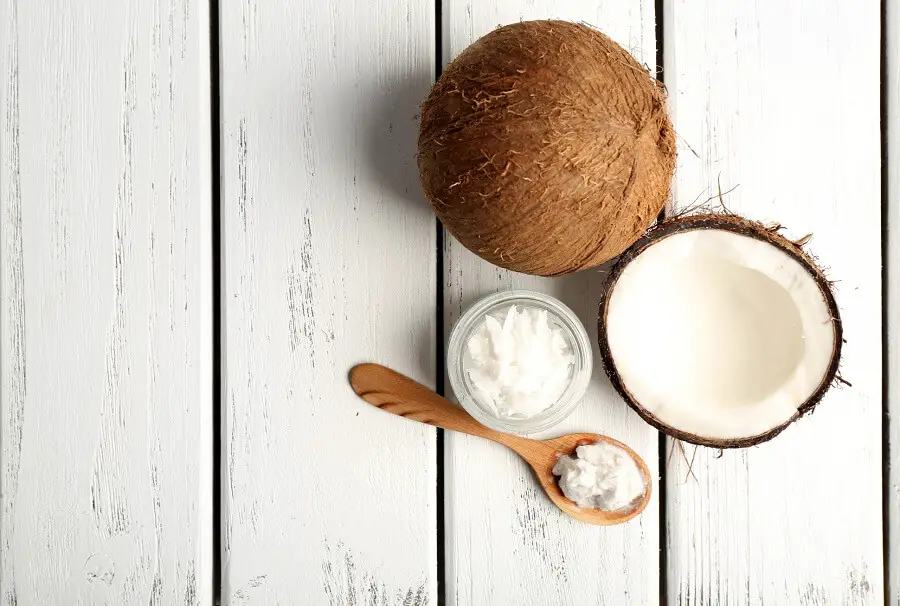 Cucumber
How many skin care products and facial masks do you know that contain cucumber? Probably a lot, and that is because this ingredient is full of vitamins, it hydrates your skin, and has the ability to heal some of your acne scars. We recommend you buy an organic cucumber and apply some slices on to the affected areas. Leave them like that for 30 minutes and then rinse with cold water. This treatment is not damaging to your skin, so you can repeat it as much as you like.
Potato Juice
Potato juice works in a similar way as cucumber juice. Being a bundle of vitamins and minerals, it helps fade scars caused by acne. Buy some organic potatoes and slice them up the same way you did the cucumber. Put the slices on your face and keep them there for 15 minutes. Rinse using warm water and repeat daily.
Apple Cider Vinegar
Apple cider vinegar helps balance your skin's Ph levels and reduces scars and redness. However, we don't recommend you to apply it on your face without mixing it with water first. Use equal quantities of water and vinegar and apply the solution on your face using a cotton ball. It is perfectly fine if you do this every day.
How to Remove Acne Scars with Creams
If home remedies don't work for you or you simply think a cream can help you get rid of your acne scars faster, you should know that there are plenty of products on the market designed specifically with this purpose in mind. Here's how to remove acne scars with creams efficiently.
GlamGlow Flashmud Brightening Treatment
A lot of brightening creams work wonders when it comes to removing acne scars. This is precisely because they make your skin lighter, and we all know that acne scars cause skin hyperpigmentation. We recommend this GlamGlow treatment that you can purchase for $39.10. However, you should only use it once a week together with other products.
Clean & Clear Advantage Mark Treatment
This is a really cheap yet really effective option when it comes to over-the-counter treatments. This cream contains salicylic acid, which is already known for effectively fighting against acne and acne scars. It is perfect for people who still have this conditions as well as its incessant marks.
Kate Somerville DermalQuench Liquid Lift + Retinol
Although pricier than the other two options, this cream has one of the best ingredients that can help you get rid of acne scars: retinol. Retinol helps cells regenerate faster and provides a collagen boost, which is great news for people who have acne scars. This cream is extremely lightweight and people seem to be more than satisfied with it.
Murad Post-Acne Spot Lightening Gel
Murad is a company famous for its skin care products, which is why we thought it essential to include one of their products in our guide. This gel contains hydroquinone, an ingredient that fades scars and brightens your skin. The trick is to apply it only on the areas that have scars. Otherwise, the rest of your skin might get too light. Also, don't use it for more than 6 weeks because you might get the opposite effect.
How to Remove Acne Scars with Laser Treatment
If you want results that are instantly visible, your safest bet would be a laser treatment. These treatments depend on the severity of the issue. So you can choose one that stimulates the production of collagen, or you can go more in depth and try one that vaporizes the scar, allowing new skin to replace the old one.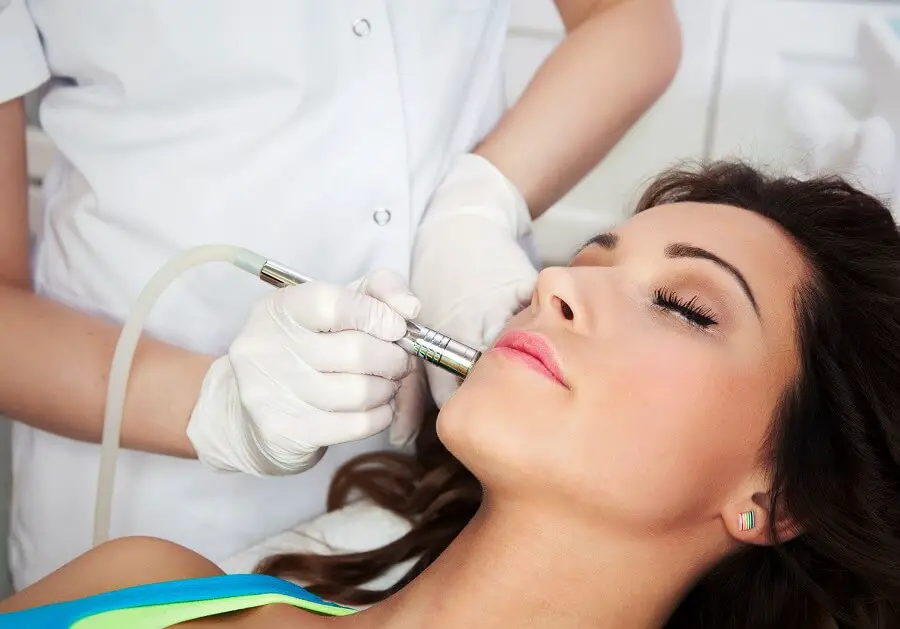 How to Remove Acne Scars with Microdermabrasion
If your acne scars are not too deep, you might want to consider microdermabrasion. This treatment uses a wire brush to exfoliate the skin. However, it can be quite damaging to your complexion, which means you have to allow it plenty of time to heal. Even so, microdermabrasion can be more effective on the long run than creams or home remedies.
How to Remove Acne Scars with Chemical Peels
Another option of getting rid of acne scars is to try a chemical peel that involves applying an acidic solution on your skin. This solution will burn at least the first layer of your skin (depending on the type of peel you choose), which allows for new skin to grow acne scar free.
Summing It All Up
As we hope we've managed to prove today, there are plenty of ways of getting rid of acne scars and regaining a clean and luminous complexion. Fortunately, there are options to fit every need and desire. From natural remedies, to creams that you can find in stores, to more drastic but instantly effective solutions such as chemical peels or laser treatments. No matter what you choose, we hope you have a better understanding of how to remove acne scars after reading today's guide.